Company
Efficient. Flexible. Experienced.
Integrated Design Consultants, LLC was established in April 2014 as an engineering consulting firm located in Bel Air, Maryland. We provide personalized, high quality mechanical, electrical, and plumbing engineering design services as a direct service to owner, part of an architectural design team, or as part of a design build team.
Our knowledgeable staff keep current with the latest developments in the field and maintain knowledge of local and national codes and design requirements. We are currently licensed for design in states across the continental US.
Professional Services:
• Schematic, design development, and construction documents
• Construction review
• Performance specifications
• Permit ready documents
• Investigative and feasibility studies
• Energy system upgrades/retrofits
• Interior and Exterior lighting design
• Preliminary cost analysis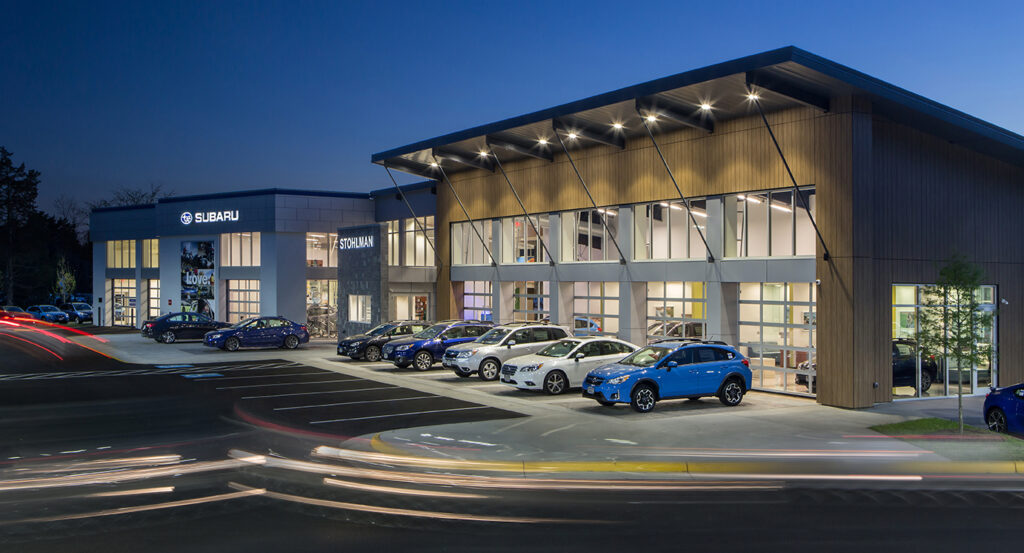 Our Staff
Eric Levison Principal (Electrical)
Eric has over 20 years of design experience for both new building construction and renovations in the commercial and retail industry. He is well trained in lighting design, providing detailed lighting specifications, photometric layouts, and assisting owners and end users in realizing their vision. He is also very well versed in creative design, utilizing existing site conditions to provide cost-effective and efficient system designs. His individual experience consists of a background in telecommunication, automotive dealership, commercial office/retail, and restaurant design.



Matthew Bayer Project Designer (Electrical)
Matt is an Electrical Designer with 2 years' experience in the commercial and retail industries. Prior to working on the design side, Matt worked in the field as a commercial electrician with experience on projects ranging from low-voltage transit preemption systems to power distribution of secure government facilities. He is proficient in lighting design, including specification, photometric plans, and fixture layouts in compliance with the IECC and NEC. Matt's expertise with the application of power distribution in the field has been paramount to his work on the design end. Matt has Bachelor of Science degree from Salisbury State University and is currently in the process of obtaining his Bachelor's degree in Electrical Engineering from Arizona State University while working full time for IDC.



Jeffrey Karabaich Project Designer (Mechanical and Plumbing)
Jeff has over 19 years of experience in the construction industry, and 12 years of experience in MEP consulting. Jeff attended York Technical Institute for computer aided design, and began his MEP career with the company with which he interned. Jeff is proficient in multiple CADD platforms, including AutoCAD, MicroStation, and Revit. He has designed for various installations including food service, commercial office, and multi-family residential buildings, as well as K-12, higher education, and healthcare facilities. He enjoys the collaborative atmosphere of this industry, working with clients and coordinating across multiple disciplines.



Jill Sparr Project Designer (Mechanical and Plumbing)
Jill has over 29 years of drafting experience in the HVAC and plumbing design fields. She started out her career hand drafting and moved into using AutoCAD to draft HVAC and plumbing systems. She has been with IDC for the past 3 years designing and drafting HVAC systems for various jobs, including food service spaces and commercial office and retail buildings, and specialized in automobile dealerships.



SHANE McCARTHY Junior Project Designer (mechanical and plumbing)
Shane started his career in HVAC coordination and manufacturing business. Working with contractors to create pre-fabricated ductwork and sheet metal products Shane gained knowledge of HVAC installation, sizing, and basic design principles.
 



Katie Divito Project Designer (mechanical and plumbing)
Katie is a mechanical designer with 3 years of experience working in the commercial HVAC design industry. She has a Bachelor of Science degree in Mechanical Engineering from Drexel University. Shortly after graduating Drexel University, Katie obtained her Engineer in Training certificate and is in pursuit of her Professional Engineer license.